"V" is for birthday VACATION

and

a
Princess Makeover at Bibbidi Bobbidi Boutique - Hongkong Disneyland.

Birthdays are so special. It's a day just to celebrate you!
Celebrating

birthday VACATION at Hongkong Disneyland

makes a birthday even more magical.
My daughter has been lucky enough to celebrate her birthday almost every year at Hongkong Disneyland. Thanks to Cebu Pacific Advance Seat Sale Promo at 888 pesos per passenger

--

i bought our ticket last august 2012.
Through planning, we have found some special adventures, both big and small, to help celebrate

her

birthday while at Hongkong Disneyland .
On her 5th birthday she likes to be Aurora from Sleeping Beauty.
Even though she has colds + cough and slight fever she still managed to smile in front of the camera.
The brand new Bibbidi Bobbidi Boutique is located in Hong Kong Disneyland Hotel. I made an appointment 10 days before our arrival at Hongkong Disney.
She was transformed into her favorite Disney Princess - Aurora from Sleeping Beauty.
You can choose from various packages which include everything from Princess costumes, shimmering make-up, hair styling, finger nail polishing and even dazzling accessories.
Of course the magic would not be completed without an exclusive Princess photo session to capture her beauty and grace and keep as a memento of this truly enchanting experience.
Thanks to my mom for paying the photo sessions. she said it's her birthday and christmas gift to my daughter this 2012.
I chose the Castle Package HK$1,180 which includes: hair styling, shimmering make up, finger nail polishing, Princess sash and designated accessories and 8"x10" photo with premium photo folder. Shoes are optional
How to Book
Call Disney's hotline +852 3510-6000 of For Hotel Guest, please call Hong Kong Disneyland Reservation Center at +852 1-830-830. Open daily from 9:00am - 8:00pm.
We then went onwards to the Disneyland Park. Its just amazing.. Its like stepping into another world… of magic & happiness.
Everyone around … has a huge smile on my daughter.

S

ome people even requested to have their photos taken with my her or stopped by her stroller to say

hello

!!!
ABC WEDNESDAY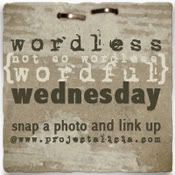 Hosted by Cecily and Lolli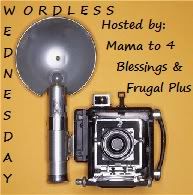 "/>